A splendid match, the most beautiful of the tournament, gave Matteo Gigante the second final of his career in a Challenger tournament. It was 20.45 and the artificial lights had already come on when a last passer-by sealed the 6-4 3-6 7-5 on Luciano Darderi. The Roman needed almost three hours to break down the resistance of an opponent as gritty as he was powerful, who set the match on a furious fight from the baseline. Gigante didn't shy away, trying to assert his defensive phase and then reverse the exchange. After two evenly divided sets, the third was a lottery: Gigante went ahead 3-0, Darderi got closer to 3-2 (with a winning reply on a serve and volley from Gigante, who had left it believing he would go out ), then again 4-2 Gigante and yet another comeback by Darderi, very attached to the match and very nervous, perhaps a little too much. When the tie-break seemed the obvious conclusion, Gigante played a couple of spectacular points (bumper and passer) that guaranteed him the key match at the ASPRIA Tennis Cup – BCS Trophy (€73,000, clay)< /b>, in which he will face Facundo Diaz Acosta, in the third consecutive final between an Italian and an Argentinian. It will be a sort of "beautiful", given that in 2021 Gian Marco Moroni beat Federico Coria, while last year Coria redeemed himself by beating Francesco Passaro.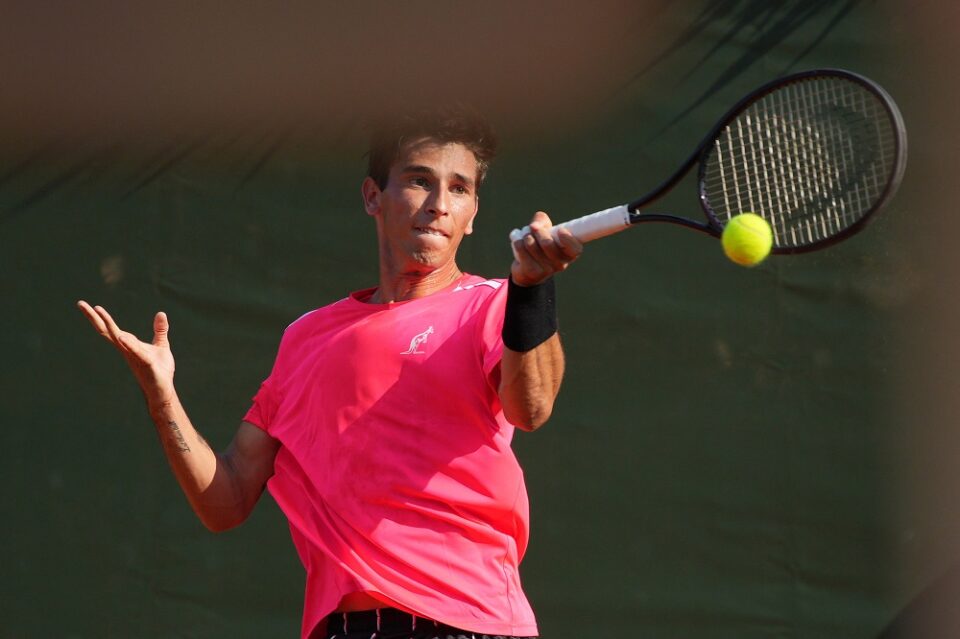 DRINK A LOT, EAT AND SLEEP A LOT
"It was a crazy game – Gigante says hotly, still sweaty and surrounded by midges – we decided on very few points. The third set was crazy: ahead 3-0, when you get caught you can get overwhelmed by negative thoughts, but I liked my ability to keep fighting". Against Diaz Acosta will start underdog, also by virtue of the many hours of play accumulated between Friday and Saturday. "I've never played it and I don't know it well – says Gigante – if I have to be honest, I think it's the first time I've seen it in a tournament. He will be cooler than me, but I have a crazy energy and I'll give it my all". Just as we ask him how to recover quickly in view of the final, the athletic trainer Stefano Barsacchi arrives to congratulate him. "You should ask him – smiles Gigante, who then gets away with a joke – drink a lot, eat well and sleep a lot!". The appointment with the final is at 16.30: Matteo will go in search of the second Challenger title after the one conquered in February in Tenerife. The Milanese will be all for him, also because he has been greatly appreciated for his behavior, always humble and helpful. Even after the match, he gave away cuffs and posed for some photos, making sure they looked good. Really commendable.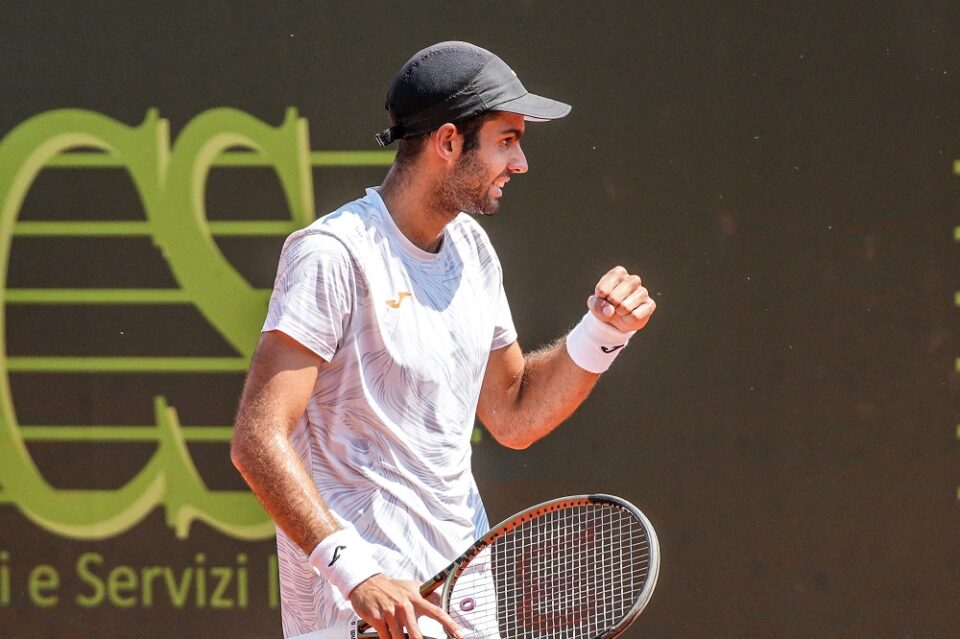 COBOLLI LOTTA, MA LA SPUNTA DIAZ ACOSTA
Per il terzo anno di fila, il torneo milanese avrà un argentino in finale. Dopo le due presenze di Federico Coria, a rappresentare l'albiceleste sarà Facundo Diaz Acosta, favorito della vigilia ed emerso da un match molto tirato contro Flavio Cobolli. Il romano ha lottato al massimo, le ha provate tutte ma si è arreso col punteggio di 6-0 4-6 6-3 in un match che è durato sostanzialmente due set, visto che il primo è stato un dominio dell'argentino. Archiviato l'inizio-shock, Cobolli ha iniziato a giocare bene, con coraggio, adottando la stessa tattica risultata vincente contro Thiago Agustin Tirante: non aspettare l'errore altrui ma provare a comandare lo scambio, con l'idea fissa di tirare il vincente. Ma se il gioco di Cobolli è ben noto, è piaciuta la sua capacità di stare attaccato al match: nel secondo, infatti, ha vinto due game infiniti, entrambi di venti punti. Sul 2-2 si è preso il break (poi risultato decisivo) alla sesta occasione, mentre sul 4-3 ha tenuto un complicatissimo turno di servizio, in cui ha cancellato cinque palle break, tutte in modo spettacolare. Vale la pena segnalarle: rovescio vincente al salto, ace, gran dritto lungolinea, un altro gran dritto (stavolta in direzione anomala) e un fantastico rovescio incrociato. Un game davvero entusiasmante, poi tradotto nel set vinto. Il treno buono è passato in avvio di terzo, quando Cobolli si è trovato 0-40 sul servizio del suo avversario, e ha avuto nel complesso quattro palle break. Persa quella chance, il match è rimasto in equilibrio fino al 3-3, poi l'azzurro ha perso il servizio all'ottavo game, con un dritto steccato. A nulla è valsa l'orgogliosa resistenza nell'ultimo game. A Cobolli rimane la soddisfazione di aver giocato un grande torneo, nonché la certezza di essere sulla strada giusta. Da parte sua, Diaz Acosta fa un altro passo verso i top-100, che conquisterà in caso di vittoria finale.
ASPRIA TENNIS CUP – TROFEO BCS (73.000€, terra battuta)
Semifinali Singolare
Facundo Diaz Acosta (ARG) b. Flavio Cobolli (ITA) 6-0 4-6 6-3
Matteo Gigante (ITA) b. Luciano Darderi (ITA) 6-4 3-6 7-5
Finale Doppio
Jonathan Eysseric / Denys Molchanov (FRA-UCR) b. Theo Arribage / Luca Sanchez (FRA-FRA) 6-2 6-4