Like twelve months ago, the final act of the ASPRIA Tennis Cup – BCS Trophy (€ 45.730, clay) will face an Italian and an Argentine. If last year it was Gian Marco Moroni who stopped Federico Coria's race, this time the 21-year-old Francesco Passaro will try. "In this period I am succeeding a bit of everything" said the Perugino during the Milanese week, confirming him in the second semifinal. A 7-5 6-1 victory interrupted Fabian Marozsan's race, coming from the qualifiers. The Hungarian played a good first set, in which he tried to stimulate Passaro from the left side, where he is less confident. But the blue misses a little and manages to play above all with the forehand, a shot that is able to play with his eyes closed. Passaro held a complicated serving turn in the second game of the match (20 points and three canceled break points), then ran away in the next game. He held out until 5-3, then was resumed when serving for the set (despite a set point in the tenth game). The match was decided in the last two games of the first set: both went to the advantages, both went to the Italian, which next week will participate in the Mediterranean Games, in Algeria.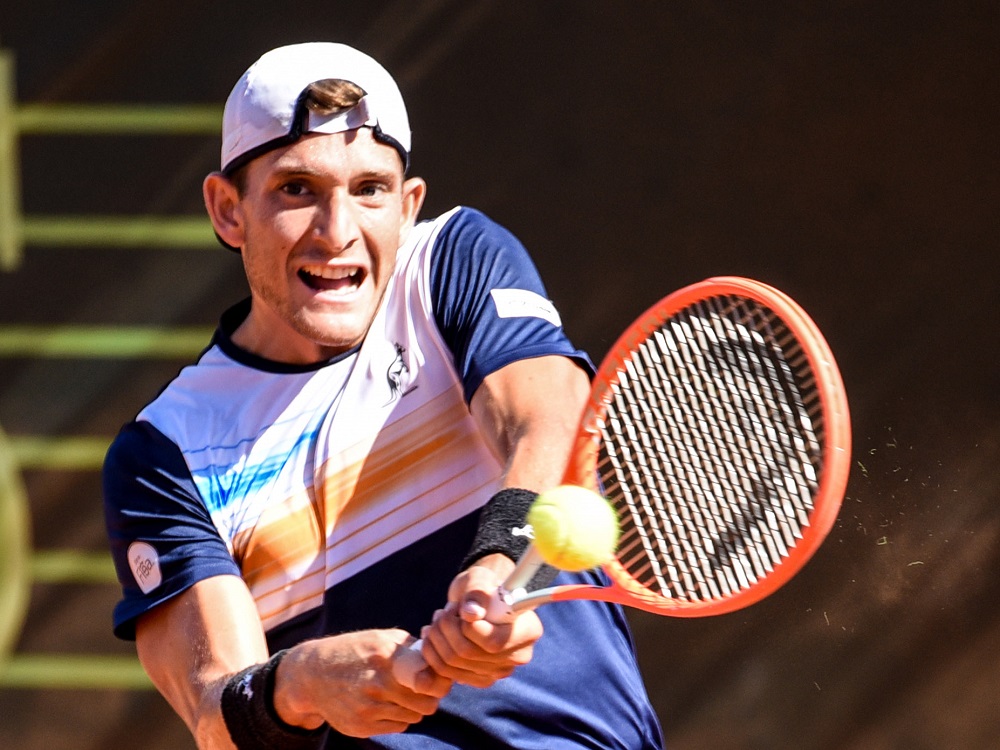 TOP-200 IN THE SIGHT
When Marozsan took the break in the eleventh game he threw a ball towards the ASPRIA Harbor Club building. It was the signal to surrender. In the second set, in fact, he was shooting one ball after another and surrendered in just 29 minutes, giving Passaro the third final in the last two months. In San Remo he had surrendered to Holger Rune, in Forlì to Lorenzo Musetti. In both cases he fought, winning a set. Against Coria he will start underdog, but he has already shown that he can beat a player of this level. In Forlì, for example, he won a great match against Jaume Munar. It will be the starting point for trying to give Italy the fifth success at the ASPRIA Tennis Cup after those of Alessio Di Mauro (2009), Filippo Volandri (2013), Marco Cecchinato (2016) and Gian Marco Moroni (2021). Already certain to climb to number 218 ATP, if he wins, Passaro will enter the top-200 ATP. Just a few weeks ago it seemed like an unimaginable goal.
LIVE TV FILE
After the doubles tournament with the victory of the Italian-Brazilian duo Darderi-Romboli (it is their second consecutive title after the one obtained in Parma), the final act of the Milanese tournament will be held on Sunday at 16.30. Admission will cost 18 euros (tickets available on Ticketone, but can also be purchased at the entrance), while the reduced ticket for children aged 8 to 15 drops to 8. Visibility will be maximum, as the match will be broadcast live on SuperTennis TV, channel number 64 of DTT and 212 of Sky.
ASPRIA TENNIS CUP – BCS TROPHY (€ 45,730, clay)
Singles Semifinals
Federico Coria (ARG) b. Alexander Shevchenko (RUS) 6-4 6-1
Francesco Passaro (ITA) b. Fabian Marozsan (UNG) 7-5 6-1
Double Final
Darderi / Romboli (ITA-BRA) b. Hidalgo / Rodriguez (ECU-COL) 6-4 2-6 10-5