We showed him the statistics, more for joking than anything else. With a smile, and without losing humility, Francesco Passaro accepted the challenge. By beating Viktor Durasovic in the quarter-finals of the ASPRIA Tennis Cup – BCS Trophy (€ 45,730, clay) he pocketed the 13th win this season in the Challenger circuit (there are 16 also considering the qualifiers). And 2022 is the year in which he turns 21. Exactly like Matteo Berrettini in 2017, who that year started from number 700 ATP and closed around the 130th position. To do this, he won 35 games in tournaments of this level. "Well, yes, I could take it as a source of inspiration – said Passaro at the end of a sumptuous performance, a 6-1 6-1 without history – certainly now I'm playing well, I'm stable in the Challenger circuit, I feel it and have shown it on the field. Berrettini's data? Well, I'll try to get over it. Maybe I'll do it, you never know ". Meanwhile, he won the third semifinal of the season, after those in San Remo and Forlì. And on both occasions he had pushed himself to the final. "Today's game seemed easy, but it was like that because I played very well – continues Passaro – I responded with great aggression and almost always started the exchange, even if he he put in a good percentage of first balls. I was very determined, I really wanted to win and in this period everything is going well. So I'm trying to take advantage of the moment every time I go out on the pitch, in training and in a match, trying to improve something".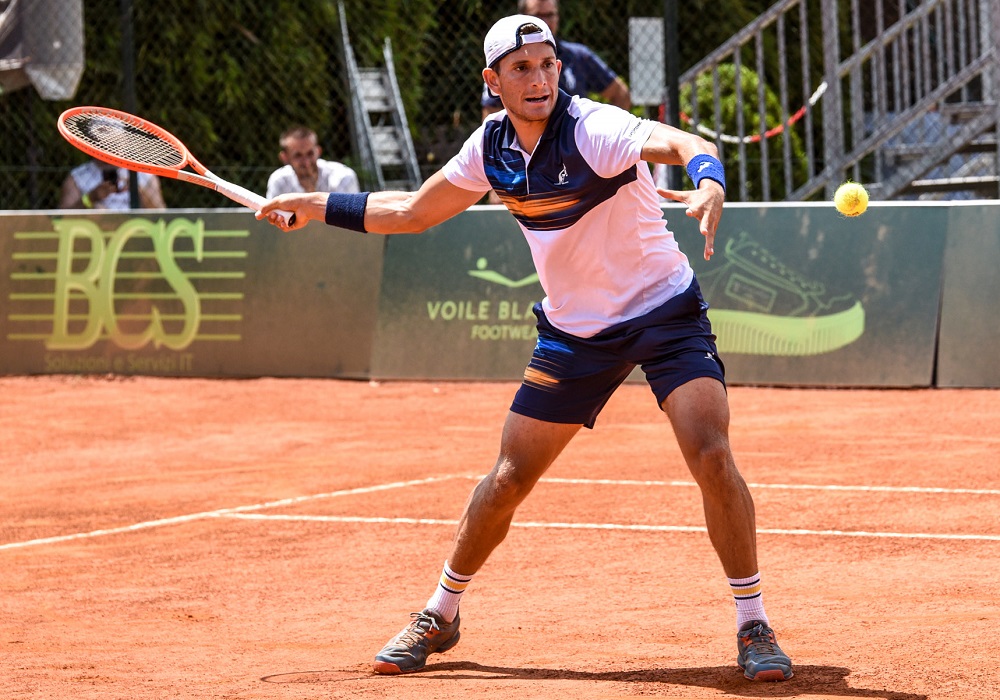 TACKLE THE STRONGEST
Speaking of improvements, on the red fields of the ASPRIA Harbor Club we saw him play several backhands in slice, with "the cut under the ball" as the late Gianni Clerici said. "True, with my coach we are working on it and in particular this week I am trying to use this shot in an intelligent way, not so much to play it. I think it's a weapon that can help me, so I can set myself up to play a nice forehand on the next shot. We are working hard and it is working well in the match too ". Indeed, di Passaro surprises by his ability to always add a piece to his tennis and the speed with which he has mastered the (high) level of Challenger tournaments. And then it is already legitimate to ask how much he misses to put his nose in the major circuit. Last May he was able to do it at the Internazionali BNL d'Italia, in which he won a wild card thanks to the victory in the pre-qualifiers. He lost 6-3 6-2 against Cristian Garin, top-50 stable, who will also be Berrettini's first opponent at Wimbledon. "Honestly, I didn't feel too much difference – says the Perugian – at those levels the management of important moments counts and playing all the points in the right way, perhaps avoiding confusion, often changing tactics. You have to choose a scheme, possibly the one that works best, and carry it out. In the long run, it is the strategy that brings the most points. However, against Garin it was a bit of a game in itself. Talking to my coach, we concluded that if it had been played in another tournament, perhaps a Challenger, I would have faced it differently. There was a bit of emotion and excitement ". Normal, for a guy who had never played such an important tournament. But if he goes on like this, the major circuit should become his natural habitat in a rather short time.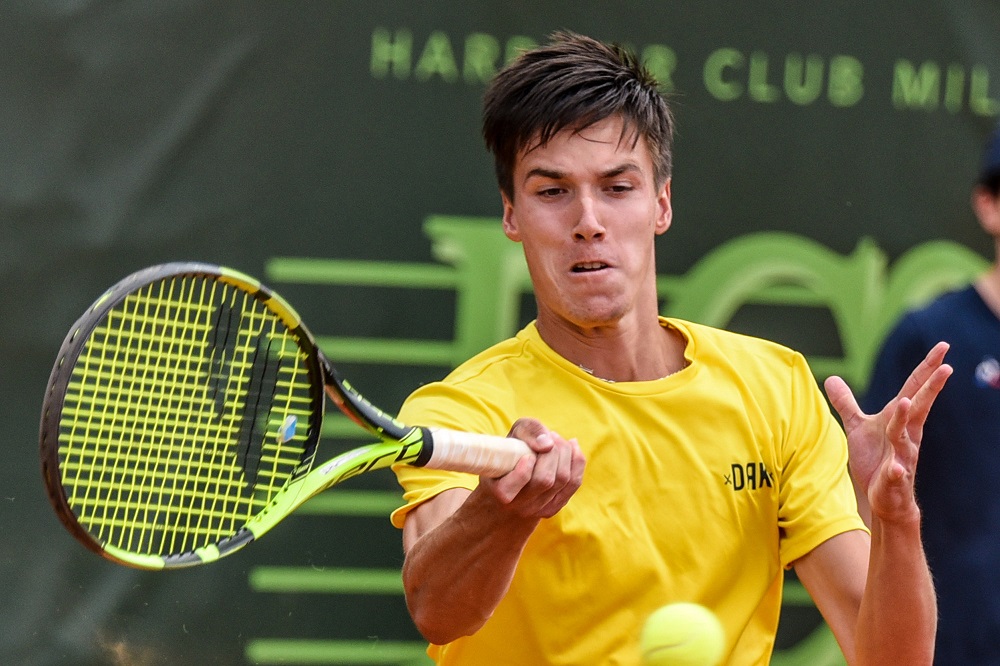 THE RAIN DOES NOT HELP MATTHEW GIANT
The next step to get there will be the semifinal against Fabian Marozsan, 22-year-old Hungarian who seems to have a special relationship with Italy. The one in Milan and the second semifinal of his career in the Challenger circuit: his first dates back to last November, in Bergamo, and even then he started from qualifying. In that case he had even started from alternating and was alone, while this time he is accompanied by a coach. By imposing 7-6 6-2 on Matteo Gigante, he avoided the Italian baby-derby in the semifinals. The match was interrupted for over an hour due to a sudden downpour, complete with a whirlwind, which sent everyone back to the locker room on a score of 7-6 2-1. Upon returning, Gigante had not yet disposed of the nervous waste of a first set lost a bit like this. At that point, under 5-2, he had made a comeback up to 5-5 (the backhand narrow pass that gave him a tie was fantastic), but then he lost the last two points and he was very nervous. It was thought that the stop due to rain could help him but it did not, despite the support in the stands of Passaro himself, who hoped to face him in the semifinals. Marozsan has everything to become a major circuit player: physical, shots (better the backhand) and also an acceptable tactical order. With no particular help, he played qualifiers in several Challengers this year, passing them five times. Such tenacity is paying off, and for Passaro he will certainly not be an easy opponent.