It is the week of firsts for Lorenzo Musetti. After the first quarter, he chose the ASPRIA Tennis Cup – BCS Trophy (€46,600, clay) to reach the first semifinal in such an important tournament. He is doing it great, wearing down opponents who are melting, liquefied, in the Milanese heat. During the match against Marcelo Arevalo, the weather was not as deadly as it had been in previous days, but the Salvadoran – though he did not retire – raised the white flag long before the handshake. It ended 7-6 6-2 for the Carrarino, who was able to win the last 18 points against an exhausted opponent. Before playing the last game, Arevalo requested the intervention of the physiotherapist. After talking with supervisor Cedric Mourier, he chose to move on, probably because he would be playing the doubles semifinal shortly thereafter. Little matter: Musetti showed a fairly clear superiority. Ahead 5-2 (with two breaks) in the first set, he seemed to have the match in control. He got a bit distracted, attempted a futile serve and volley on setpoint at 5-3, and got caught up by a generous but often struggling opponent. Musetti found himself even at 5-6, but in the moment of need he found the right concentration and won the tie-break. Very important was a mistake by Arevalo on 4-3, a forehand out by a meter after catching Musetti on a counter-attack. Again ahead, the Italian regained his composure and closed the partial with an ace. In the second, although trailing by a break, he never gave the impression that he could lose. When Arevalo ran out of batteries, it was a gentle glide to the victory that will guarantee his entry into the top-400 ATP . In Musetti's corner since he was in elementary school is coach Simone Tartarini. The two live symbiotically and have created a relationship that goes far beyond that of coach and player.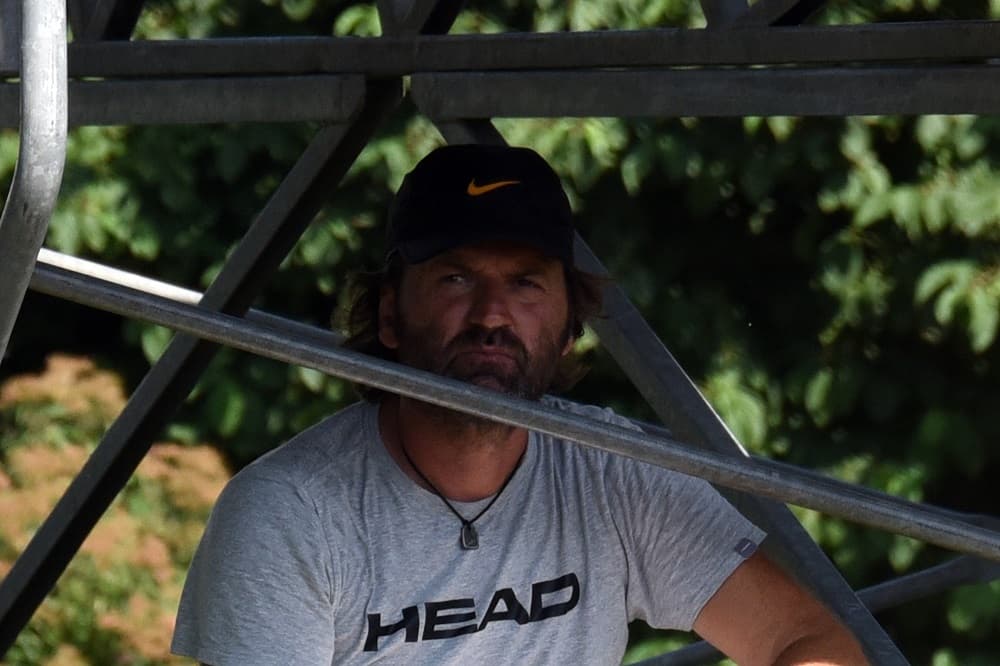 "TARTARINI: THE LEVEL IS ALREADY HIGH."
"In fact, I always had the feeling that Lorenzo was superior," says Tartarini, "the only doubt I had was at the start, when he was serving Arevalo. He is a very good doubles player, serves well and with a lot of rotation. The problem was finding the right position in response. As soon as he found it I was quite comfortable, because Lorenzo was always on top during the exchange." Beyond the feelings, the first set was still complicated. "Every now and then he has dips, he lost a game that cost him mentally and actually the match turned a little bit. But he kept looking clearly superior to me." The court proved Tartarini, in his very first experience as an international coach, right. Everything is new to him, just as it is to Musetti. And so one wonders how they prepare matches against opponents they have never seen, or at least little known. "Clearly we know the strongest ones," Tartarini reflects as Musetti defrosts in the gym, before diving into the pool for the ritual post-match swim, by now a little good luck charm, "when we don't know them we ask around, or take a look on Youtube. More generally, when you find a player you don't know try to execute your scheme as best you can. If we know something more, we put it in the context of our tactics. Then, of course, we try to communicate from time to time. The important thing is that Lorenzo does his well." Milan has quickly fallen in love with a young man who seems to have what it takes to reach important goals. Against Arevalo he offered some extraordinary plays. In particular, he was definitely on the ball with his long backhand. He left his opponent stationary at least a dozen times. And to think that Musetti was not coming from an overly positive moment: "In fact, we did not expect the semifinal," says Tartarini, "after the victory in Australia, he immediately played Challenger tournaments, whose level is on average high. There are no resounding peaks, but every tournament presents the situation where you can lose in the first round or get to the bottom. I always tell Lorenzo, his level is such that he thinks he can go all the way, but of course there are also the opponents. In the last month he lost some matches where he was uncertain in the important moments. He was not playing his game, he was afraid…. That's why we arrived in Milan a little fearful, with not too positive feelings. So I told him to play relaxed, without thinking about the result. I was relaxed because he always did quality work in training. If there are no results come anxiety and pressure, but I never had any doubts about him." Meanwhile, he is already certain to climb to number 375 ATP, a more than desirable result at this stage of the season. And we are talking about a boy of just 17.